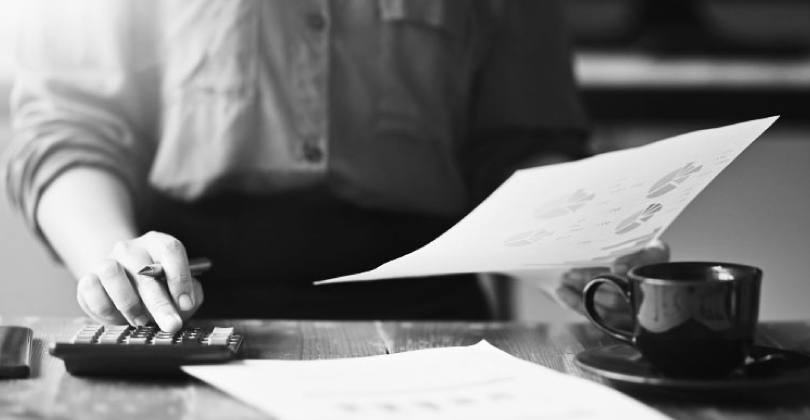 Tools to Keep You Financially Motivated
Making a new goal to improve your finances is easy — but actually forming the new habit and fully committing to it? Now that's the challenge. Sometimes the drive to save more money or adjust our lifestyle isn't enough to keep up with our goals and dreams. Instead, we need outside help to get to that next step. Try out one of these tools to help maintain your motivation and improve your chances of succeeding financially.
Books
Sometimes, wise words from someone who has been in your place before is just the push you need. Personal finance books are also a great option if you need to educate yourself on a specific topic or fill in the gaps with a more generalized approach. Check out a few of these bestsellers to get started:
I Will Teach You to Be Rich: Engaging and easy to read, this book can help you rethink your relationship with money with a helpful six-week program.
Your Money or Your Life: Balancing your career, lifestyle and money to achieve the life you want takes a great deal of time and effort. Read this option if you know where you want to be, but don't know how to get there.
Financial Freedom: A Proven Path to All the Money You Will Ever Need: This selection covers a wide range of personal finance topics, but truly excels in inspiring its readers to act.
Podcasts
Podcasts are a good option for shorter, more digestible financial content and tips. If you're always on the go or reading isn't a favorite pastime of yours, consider a podcast instead.
Listen, Money Matters: Listen to this podcast to improve your financial literacy from two friends who give personal finance an easygoing, approachable vibe.
HerMoney: Jean Chatzky takes an honest look at some of today's biggest financial- and career-related challenges from a woman's perspective.
So Money: Farnoosh Torabi discusses a variety of financial issues and questions from listeners with entrepreneurs and financial experts to help educate and inspire you to succeed.
Visualizations
People who vividly describe their goals in written form are roughly 1.2 to 1.4 times more likely to achieve them than those who don't. In addition to the visual cue to remind you of your ambitions, writing down your goals may actually help your brain create the mental picture of success. If seeing is believing, here are a few ways to improve your motivation through visual cues.
Meditate on it daily. Start small by taking two — five minutes each day to isolate yourself and focus completely on your financial goals. Do this the first thing in the morning or during a few moments on your lunch break — whenever you can make time for it. Think about what accomplishing your financial goal means to you, why it's important in the big picture of your life and what completing your goal looks like for your lifestyle.
Post a picture that represents each goal. Are you saving for retirement? Does your goal involve the kids? No matter what it is, place your photo in a spot where you see it every day, like the mirror in your bathroom or in your car. Make sure you take a moment to acknowledge how the image makes you feel and what it would be like to make it your reality.
Think about what you need to do to achieve your goals. Try to be as specific as possible about the process with the image of your success in mind. You should also write down your plan of action.
Apps
It's not very often that we're without our phones, so why not take advantage of that constant companionship? No matter what it takes to achieve your goals, there are several apps available that can help you manage your money and stay motivated.
Qapital: This app is beautifully designed with visual goals, money challenges and other features like investment options to help motivate you to save even more.
Pocket Guard: Manage all your money, pay bills, save, view spending and more across multiple accounts with Pocket Guard.
Mint: From budgeting and credit score monitoring to saving, investing and planning, Mint is a consistently top-ranking financial app that can help you do it all.
Twine: This partner-oriented app is great for couples who want to combine their accounts to start building a future and saving together.
The information in this article is provided for educational and informational purposes only, without any express or implied warranty of any kind, including warranties of accuracy, completeness or fitness for any particular purpose. The information in this article is not intended to be and does not constitute financial, legal or any other advice. The information in this article is general in nature and is not specific to you the user or anyone else.
---
---