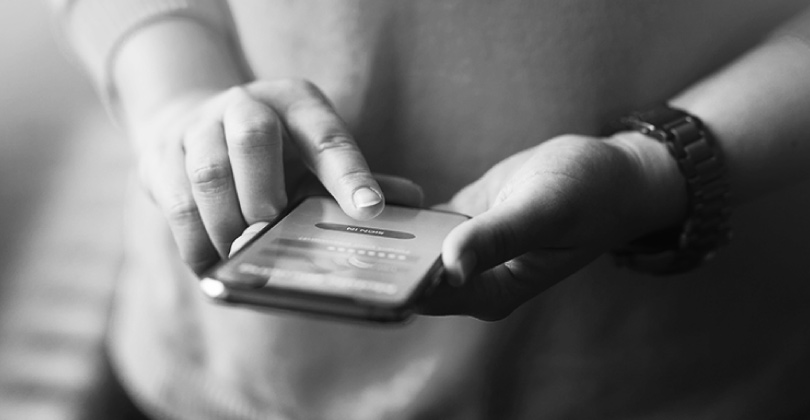 10 Best Smart Phone Apps to Help You Save
Our smart phones have become essential tools for our modern lifestyles. Phones are no longer just our communication devices; they're our computers, alarm clocks, maps, to-do lists, calendars, cameras and so much more.
We use our devices every day to make our lives easier and more convenient. With the right apps, we can improve our day-to-day even more by budgeting better! We've researched the best apps for 10 useful options to help you save and earn more money, proving that your phone is the best tool you'll ever own!
Top Apps For: General Budgeting, Planning and Saving
Mint
Available on iOS, Android (Free)
Mint is a top-ranking option if you're looking for an all-around budgeting, saving and planning app. The app takes a big-picture look at your finances, from your bill payments and budget categories, to your credit health, loans and investments. Mint can also analyze your financial information to provide you with personalized offers from its partners, which may help you save money and/or time.
Honey
Available on iOS (Free), Android (In development)
Honey is a browser extension designed to help you save money while you shop online, so its iOS app works in the same way. The software searches all coupon codes and discounts for a specific store, and automatically applies the best one to your order.
Digit
Available on iOS, Android (Free trial, $2.99 per month thereafter)
This app connects to your bank account to analyze your spending habits in order to determine an affordable savings plan. From there, Digit periodically sends transfers into a savings account based on your goals and habits, so you can sit back and save without the hassle and stress of micromanaging your budget.
Qapital
Available on iOS, Android (Free trial, $3 per month thereafter)
Qapital makes saving money as fun as possible with features like unique goal challenges and conditional savings rules that help you personalize your financial strategy and motivate you to succeed. You can also take advantage of its other convenient features, like investment planning and banking services.
Your Bank's App
Varies based on bank
You may not realize it, but your traditional bank's app likely offers a lot of settings that can help you save more. Although options will vary, many include features like automatic bill pay and transfers, low balance and other payment reminders, external account transfers and more. If you're in an unfamiliar area, it should also be able to help you find a branch or ATM near you. That means you'll avoid fees that you might pay at out-of-network ATMs. It's worth checking out the latest version to see what options can help you save.
Top App For: Saving Money on Bank Fees
Chime­
Available on iOS, Android (Free)
Chime is a virtual, app-based bank that boasts early paycheck deposit to help you access hard-earned cash up to two days sooner than a traditional bank. You can also save money with its other features, like fee-free overdrafts and ATM withdrawals, or access a convenient contactless payment card with your phone.
Top Apps For: Lifestyle Budgeting
Waze 
Available on iOS, Android (Free, premium upgrade available)
With Waze, your drive will never be the same and you'll save in more ways than you thought possible with a GPS app! This community-based app shows real-time accidents and speed traps so you can save money on gas by taking the best route and avoid potential speeding tickets!
Skype
Available on iOS, Android (Free, Skype credit is available for premium features)
If you travel frequently or have friends and family in other countries, you already know that international calling rates are expensive. With Skype, you can chat and video call with other Skype users for free over Wi-Fi. If your friend or relative isn't a Skype user, don't worry — you can also add credits to your account and call them for cheap.
WhatsApp 
Available on iOS, Android (Free)
Looking to save even more on your cell phone bill? With WhatsApp, you can text, call, FaceTime and share audio and video messages via Wi-Fi with your friends without having to worry about your monthly usage or cellular connection.
Top App For: Beginning Investors
Acorns 
Available on iOS, Android (Free for students, other plans start at $1 per month)
Acorns isn't a typical savings or banking app, but it is a solid choice if you're ready to start investing money on a small budget. It connects to your bank account and rounds up each of your linked debit or credit card purchases to the next dollar, and transfers the change into an investment portfolio of your choosing.
Stash 
Available on iOS, Android (plans start at $1 per month)
Stash is a similar investing app that's great for newbie investors with a smaller budget. The app also connects to your bank account and transfers money into an investment account based on your settings, budget and choice of investments. If you're not sure where to start, Stash also shines with an array of educational resources and investment tutorials.
---
---