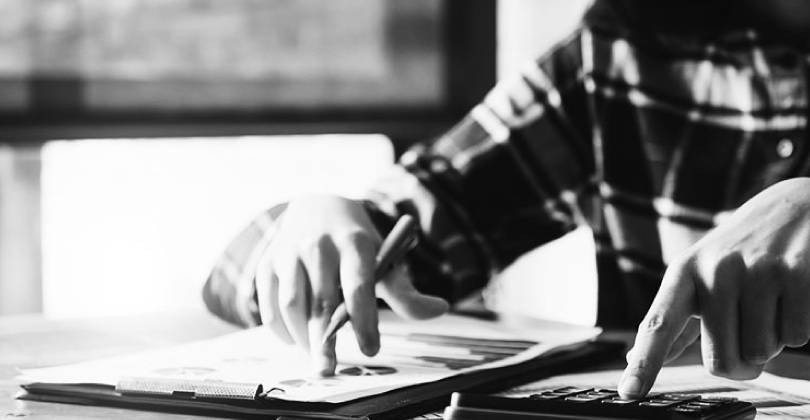 6 Free Monthly Budget Templates
You shouldn't have to spend more money in order to manage your day-to-day finances or budget. While you can use some of today's latest budgeting and banking apps for free, it can be hard to actually grasp how much you spend without combing through your own expenses. If you prefer a more hands-on approach without breaking out your calculator, paper and pencils, use a free budget template to manage your finances and keep your budget on track!
We searched the internet for the best, easiest-to-use options that are available for free. Here are some of our favorite budget worksheets help you track your income and take the next step toward building a better financial future.
1. Microsoft Office Budgeting Worksheets
From wedding budget spreadsheets to simple personal templates and budgets for families, these downloadable Microsoft Office budget templates cover it all. The majority of these templates are designed for Excel and similar programs, but you can also edit spreadsheets online with a Windows Live account.
2. Google Template Gallery
This a good option if you prefer cloud-based access and the convenience of Google Drive. You'll need a Google email account if you don't already have one, but they're free. Once you're logged in, open Sheets and click on the "Template gallery" button in the top-right corner. Choose from the available public templates or check out this easy-to-use monthly worksheet or the more advanced annual budget template.
3. Vertex42 Spreadsheets
This website has a huge variety of professionally designed, downloadable budget spreadsheets made for Excel and similar worksheet programs. While you're at it, you can check out free printable calendars, resume templates, weekly planners and other guides designed to help you save money and time.
4. Money Under 30
This budget template is the way to go if you're looking to parse all your expenses out in great detail. It's pre-set with typical spending categories and approximate budgets to help you plan expenses and see how they affect your budget. Make sure to customize the figures for your own budget.
The spreadsheet is easily customizable to suit your own spending habits and lifestyle, so you don't have to worry about running out of room or having to leave out expenses.
5. Kiplinger
If you prefer not to use spreadsheet formulas or additional programs, you can always try this online-based budget template. All the expense categories are already listed for you — your only job is to fill in the costs. When you've finished, this worksheet will calculate the expenses and give you a summary of your budget. If you find that a category doesn't have enough rows or doesn't list one of your usual expenses, you can click the "add row" option in the top right corner of each category.
Although you can't save and continue working on your budget, you can download a completed budget for future reference.
6. Federal Trade Commission
The Federal Trade Commission offers another great budget template for the spreadsheet-averse. While this printable, PDF-based budget isn't as customizable as some options on this list, it's detailed enough for the typical household. Add up any expenses you don't see listed and put them in the "Other" category on the template.
---
---