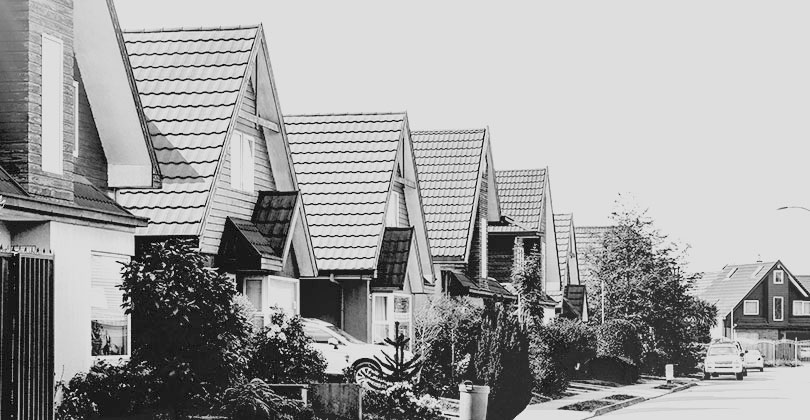 Short-Term vs. Long-Term Financial Goals and Easy Ways to Accomplish Both
We get it — saving is tough! Between paying rent, buying groceries and all the other daily and weekly expenses you incur in the span of a month, saving up for either short- or long-term goals seems like an unscalable mountain. But as you've probably heard countless times, building your savings will help in the long run.
We've put together this guide to help determine what to save up for and when. Explore these helpful explanations and examples of short- and long-term financial goals to get you started on your way to saving.
Short-Term Goals
When you think short-term savings, don't think about it so much as saving for a couple of weeks. These types of goals aren't going to be your day-to-day household expenditures. They require some substantial saving on your part, ranging anywhere from several months to a couple of years.
Some common short-term financial aims have to do with more material purposes, like purchasing a new washing machine or buying a new car. But those kinds of needs vary from person to person. Regardless of the other things you might want to start saving for in the next year or two, the first two goals you need to save towards are an emergency fund and paying down any debt you may have. It's always a good idea to have money put aside in case of an emergency, and paying down debt will help to better your overall finances, including your credit score.
Quick Tips for Short-Term Savings Goals
50/30/20 method: If you're the type of person who budgets best with rules, the 50/30/20 method is a great way to start. This helps divide your monthly expenses into three categories: 50% to living costs (rent, utilities, groceries, car, etc.), 30% to wants (entertainment, travel, etc.) and 20% to savings. This way, you never have to debate how much to set aside for your savings goals.
Automate your savings: If you're the type of person who finds it hard to carve out a set amount for savings, try automating your savings. Whether it's a transfer of $20 every week or a "round up" rule offered by your bank, every little bit counts.
High-yield savings account: Unlike a normal savings account, high-yield savings accounts have a higher interest rate. This help you earn more without getting tied up in a longer-term investment like a stock or bond mutual fund.
Long-Term Goals
You can see that the number of examples for long-term financial goals is smaller than the short-term goals. That's because long-term goals are really long-term goals. We're talking about goals that take anywhere from several years up to decades to save for. Take your retirement fund for example. That isn't something you're going to be able to save up enough for in a year or two! That's a long-term investment requiring monthly saving for the majority of your working career.
Just like establishing an emergency fund and paying down any debt are important short-term goals, saving for retirement and paying off student debt should be your top two long-term goals. They're going to take you the longest amount of time and most amount of money to save up for, so you want to get started as soon as possible (if you haven't already!).
Quick Tips for Long-Term Savings Goals
Experts suggest saving 10 – 15% of every paycheck toward your retirement fund.
Break big goals into smaller, more attainable goals: Saving for things decades in advance can be challenging — how do you keep up the motivation? Create savings benchmarks along the way and (responsibly) reward yourself for hitting those goals.
Take advantage of changes in the market: When the economy dips, mortgage rates tend to drop as well. Consider refinancing your home at a lower rate to help you save more in the long run.
Get advice for your portfolio: Interested in investing, but don't know where to start? It may be best to pull in an expert. Find a financial planner that is a fiduciary. A fiduciary is a person who holds a legal and ethical relationship of trust with their clients. In other words, they are legally obligated to make financial recommendations in your best interest. That means they won't suggest you invest in certain areas just because they stand to make more.
Start Saving for All of Your Goals
The key to successful saving for all of your goals? Consistency. The biggest enemy to short- and long-term goals is the time they take to accomplish. That means the longer the goal, the more opportunity there is to lose motivation and fail. But that's not you! You have the tools you need to start saving towards the things that matter most to you. Keep your eye on the prize and build those savings!
The information in this article is provided for educational and informational purposes only, without any express or implied warranty of any kind, including warranties of accuracy, completeness or fitness for any particular purpose. The information in this article is not intended to be and does not constitute financial, legal or any other advice. The information in this article is general in nature and is not specific to you the user or anyone else.
---
---