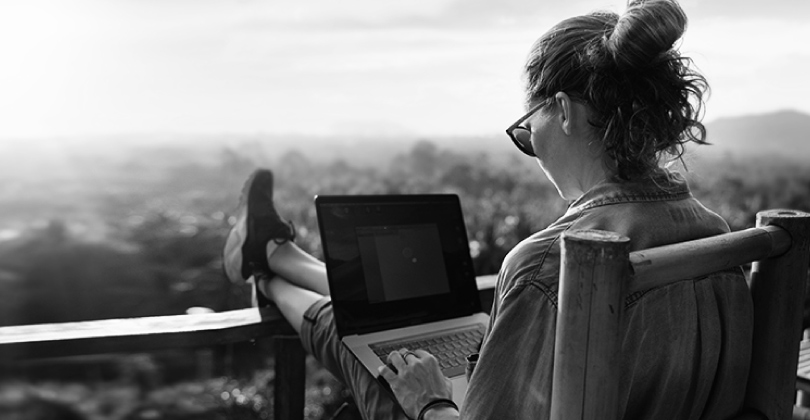 How to Make More Money From Your Side Hustle
The internet has made side hustles accessible to many and given millions the opportunity to pad their central form of income. However, there may come a time when you need just a little more cushion to cover your costs. Whether it be the bills lingering from the holiday season or unexpected expenses, here are a few simple ways to earn more money from your side hustle.  
Boost Your Rates
If you've been charging the same amount of money for six months to a year, it may be the right time to increase your rates. Not only is this a good way to earn more, it's only fair to you as a business owner. During that time, you've likely learned more, honed your skills and perhaps even worked with a big-name client that boosts your social credibility. Raising your rates makes sense from both an income and value standpoint.
While it can be scary to raise your rates — What if I can't get more clients because they don't want to pay that much? — know that anyone who's not willing to pay what your service is worth isn't a good client anyway. If they don't see your value, you don't want to work with them.
If you do make the switch, remember that it's best practice to keep all current clients, especially those who are under contract, at the same rate and raise fees for any incoming opportunities.
Use Targeted Networking
Networking is a great long-term strategy to earn more from your side hustle. Meeting people, both within your industry and outside of it, can help you get a foot in the door for bigger opportunities. For example, you may meet someone who can get you a free sponsored booth at a similar event, allowing you to reach an audience you wouldn't otherwise have access to.
To be most effective with your networking, create a list of events throughout the year and include the following details:
Date of event: This makes it easy to cross-reference with your current calendar at a glance.
Registration cost: Do you need to save money to buy your ticket? When does the price go up?
Potential opportunities: This is one of the most important details, allowing you to develop a targeted approach for every event you attend. Think about what you're trying to accomplish from each networking event, whether you want to meet new business contacts, talk to a specific person, promote your product or do something else entirely.
Use this list to prioritize which events are best for your situation and plan for which ones you'll attend. Don't forget to look for virtual events, as they can still be a great learning opportunity. For both in-person and online events, share that you'll be attending on social media to see if you can make any new contacts who also plan to be there.
Improve Purchasing Flow
Working a full-time job while managing a side hustle is hard work, especially when you're selling a product and need to ship and/or make products, market yourself, make sure your website is SEO-friendly, easy to navigate and more. Anything other than priority items fall to the wayside, which is one simple way to make more money from your side hustle.
Assess your current purchasing flow and compare it against these cardinal rules for selling products online:
Don't force visitors to register when they first visit your website.
Don't make the navigation on your website or blog complicated to use. Put the navigation at the top of the page.
Don't make the buying process long, and don't try to collect a lot of information from buyers. The more steps and information requested, the greater the friction and the more lost sales you will have as buyers abandon their purchase.
Modify as needed and track any progress made. Remember to make just one change at a time so you can see what's working and what's not.
Expand Selling Platforms
There are two ways to sell products online: your website or an ecommerce site like Etsy or Amazon. Instead of being on just one or the other, consider expanding to increase your online footprint and the likelihood of being found by potential customers.
If you only have an online shop with Etsy, for example, it's critical that you create a website as well. While you can rank in Google for your Etsy shop (check out their SEO guide), you have to compete with competition the second a potential customer lands on your website. Not to mention, it's more likely that an Etsy category page will rank for terms like "handmade wood ornaments" rather than your personal page.
Having your own site will allow you to rank in Google for keywords specific to your business without the extra competition from other sellers. It also gives you an opportunity to expand your business, like building a blog to boost your authority and credibility in the space.
If you don't know how to build a website, hire a freelancer from Upwork or a similar platform. When it's done right the first time around, you can focus on what you do best: making and selling your products.
---
---