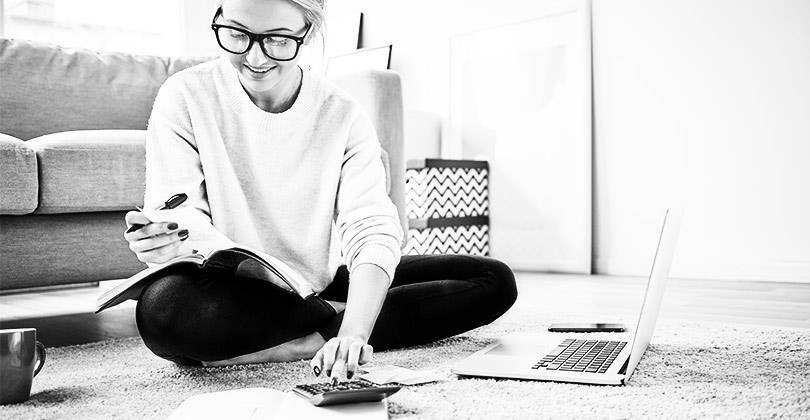 6 Tips (and 1 Immediate Action!) for Repairing Your Credit
Have you checked your credit score recently? Do you know if it's accurate? Working to improve your credit score is crucial to getting the best credit card, loan, mortgage or any other product that requires a credit check. Could your score use improvement? Take these six tips.
First, a quick overview of what makes up your credit score. It comes from the information on your credit report. That includes your debt payment history, amount of outstanding balances relative to the amount of credit you have available, the length of your credit history, applications for new credit, and the type of credit accounts you have.
If you have great credit and a solid credit history, you will likely be provided credit at a good rate. However, if you have a bad credit score, your borrowing options will be extremely limited or come with expensive rates. To improve your credit score, here are some basic suggestions tips you can implement:
1. Obtain your credit reports and make sure all of the information is current.
Check your file to ensure there are no mistakes, like other people's debts or payments.
2. Pay back the funds you borrow quickly.
You can be sure to do this if you spend small amounts and clear the balance with each payment. If you never carry a balance, you won't be charged interest. And by paying more than the minimum each month, you keep your utilization down — and your debt from piling up.
3. Always make your payments on time.
Even if you can only meet the minimum payment. Your payment history is the most important factor of your credit score. Not paying on time can not only lead to possible late fees, but can severely damage your credit score.
4. Alert creditors if you're unable to repay on time.
They may allow you to make the payment the following month without penalty.
5. Maintain a credit utilization rate below 30%.
This is the second most important factor of your credit score — the sum of your outstanding balances divided by the sum of your available credit. Keeping your utilization rate low might mean keeping credit accounts open just so that you have more credit available. Be mindful of this before you decide to close any accounts!
6. Don't submit too many credit applications at once.
Lenders view this as an act of desperation, so try to space out your credit applications. Additionally, submitting a credit application will generate a hard pull credit inquiry, which can temporarily lower your credit score.
If you are applying for credit and want to improve your score quickly, you might want to consider using Experian Boost™. This newer free offering from one of the major credit reporting agencies can be especially helpful for people without much credit history. It's quick and easy to use — you can connect your bank account and it will scan for recurring payments for phone and utility bills. These payments you've made might help you boost your credit for not missing payments. This won't provide a "boost" in the credit score for everyone, but it won't hurt your credit to try. The improvement to your FICO score can be almost instantaneous for those it does work for.
---
---